سماجی امن میں گھریلو ہم آہنگی کا کردار: طلاق وخلع کے بڑھتے ہوئے رجحانات کے تناظر میں
The Role of Domestic Harmony in Social Cohesion: In the context of the Growing Trends of Divorce and Khulu
Keywords:
social cohesion, Domestic Harmony, Divorce, Khula'a, Islamic teachings
Abstract
There is a lot of research being done today about social cohesion. The main reason for this is the development of an environment in which peace and tranquility have been greatly affected. Therefore, experts are paying special attention to the causes and causes of this problem. One aspect of social peace is domestic life, which is generally underestimated. However, its importance is fundamental. How does it affect social cohesion in the context of domestic violence, its incapacity, or divorce, and how can it be prevented in the light of Islamic and Eastern traditions? This is discussed in the following article.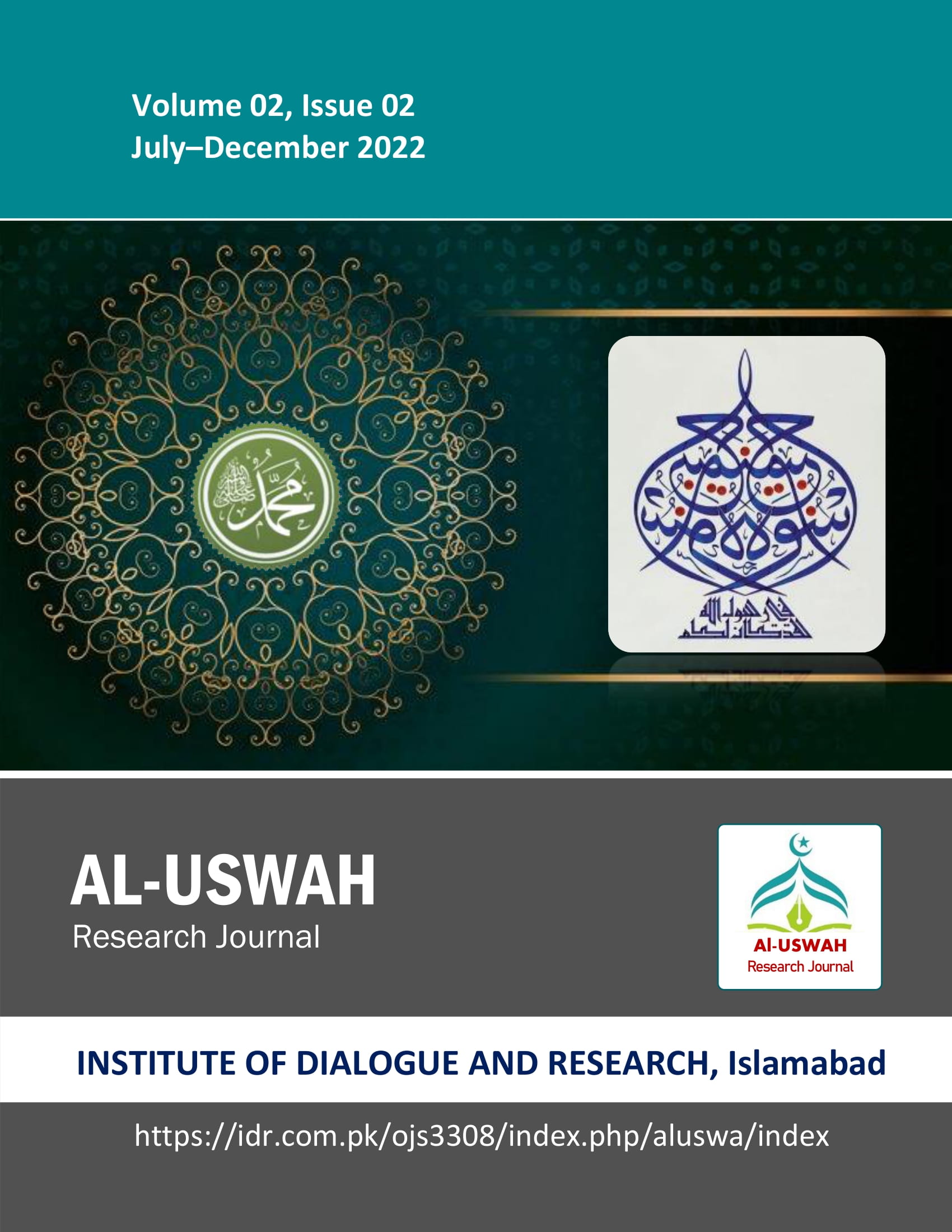 Downloads
How to Cite
Dr. Zuha Qaisar, Dr. Farhana Mehmood, and Dr. Bibi Alia. 2022. "سماجی امن میں گھریلو ہم آہنگی کا کردار: طلاق وخلع کے بڑھتے ہوئے رجحانات کے تناظر میں: The Role of Domestic Harmony in Social Cohesion: In the Context of the Growing Trends of Divorce and Khulu". AL-USWAH Research Journal 2 (2). https://idr.com.pk/ojs3308/index.php/aluswa/article/view/16.