اصول عرف کی روشنی میں معاشرتی فرسودہ رسومات کا تجزیاتی مطالعہ
Analytical Study of Social Obsolete Ritual in the light of Usool e Urf.
Keywords:
Obsolete rituals, Customs, Islam, Usool e Urf
Abstract
The identity of any nation is the culture and rituals of the country. Rituals also have a part of country that forms their identity. And in the same way there are customs and traditions. Some of them have some customs in the religion which have nothing to do with the religion of Islam, these customs are seen in other religions or Nations. And often rituals are attributed to religion some. And some illegitimate rituals are performed as a duty. For this, it is necessary to prevent outdated rituals. So that they are not considered a part of religion. They should be avoided as much as possible. And the customs that are in accordance with Islamic limits and religion should be followed and people should be informed about the customs in the light of Islamic teachings. This research study deals under the light of Usool e Urf  with those custom and tradition which are based on wrong misconceptions and understandings.
Keywords: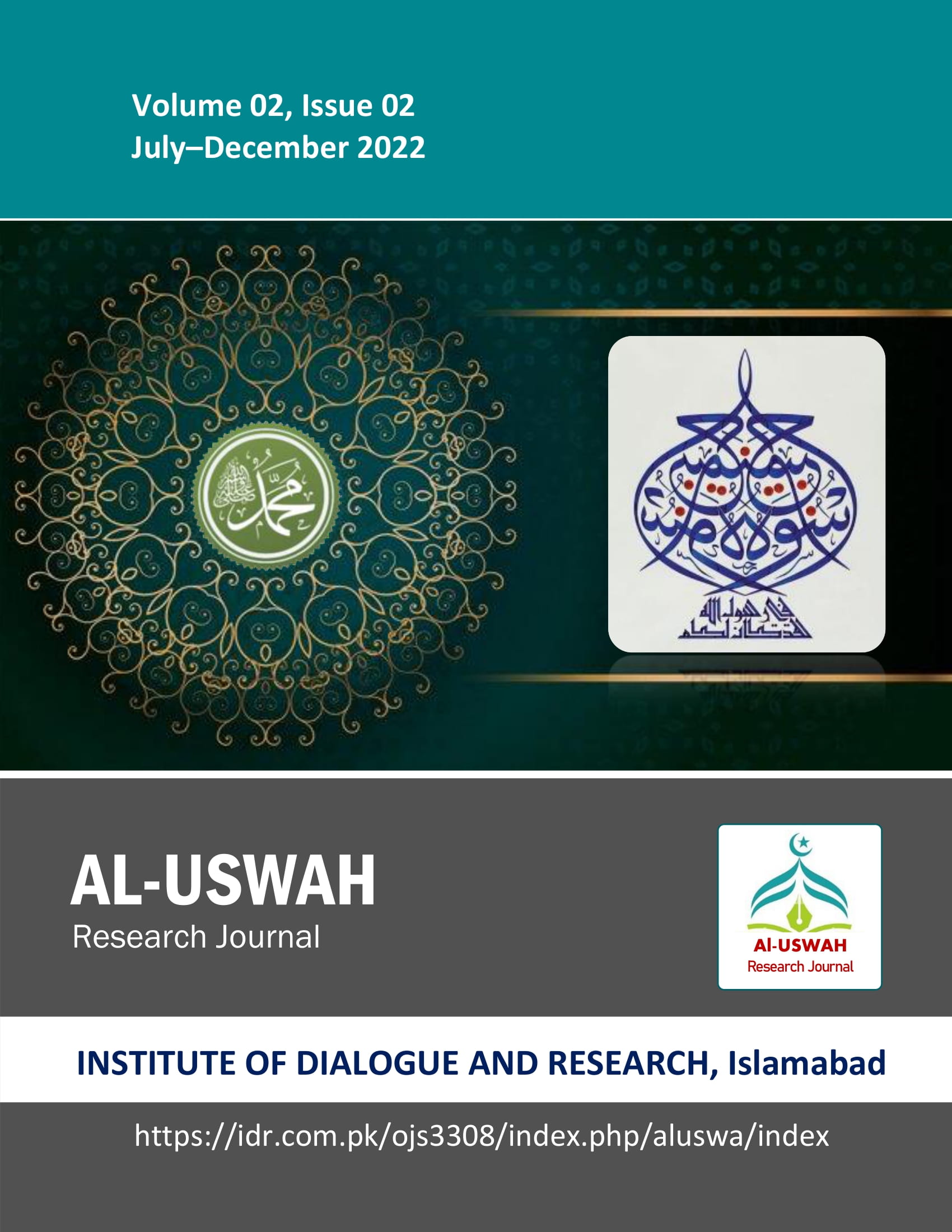 Downloads
How to Cite
Dr. Asma Aziz, Haleema Ayesha, and Shama Naz. 2022. "اصول عرف کی روشنی میں معاشرتی فرسودہ رسومات کا تجزیاتی مطالعہ: Analytical Study of Social Obsolete Ritual in the Light of Usool E Urf". AL-USWAH Research Journal 2 (2). https://idr.com.pk/ojs3308/index.php/aluswa/article/view/17.