برصغیر کی علاقائی زبانوں میں مطالعاتِ قرآنی: گوجری ترجمہ و تفسیر ''فیض المنان'' کا اختصاصی مطالعہ
Quranic Studies in Indigenous Languages of the Subcontinent: A Special Study of Gojri Translation and Exegesis "Faiz al-Mannānn"
Keywords:
Translation, Exegises, Holy Quran, Indigenous Language, Analysis
Abstract
Being abundant in languages, the cultures, Religions and traits of the subcontinent have been presented in different indigenous languages. This phenomenon did not only benefit the culture and religion rather it gave a long life to these local languages themselves. Everlasting word of Allah gave these local languages of the Subcontinent an everlasting place. Gojri is one of the Indo-Aryan languages spoken by a large number of people known as Gurjars or Gujjars of Northern Pakistan and India. A Gojri Translation by Molana Abid Hussain Rahmani and Tafsir titled: "Faiz al-Mannan" compiled by Molana Faiz ul Wahid (d.2021) is a very first  and complete published work on the Holy Qur'ān in Gojri language. It is compiled by the Molana Faiz during his prison in Indian administrated city of Jammu, Along with a preface the Tafsir comprises one volume. The study is a detail analysis of the methodology and Styles of said Tafsir. Some linguistic aspects have also been highlighted during the study.
Keywords: Translation, Exegises, Holy Quran, Indigenous Language, Analysis.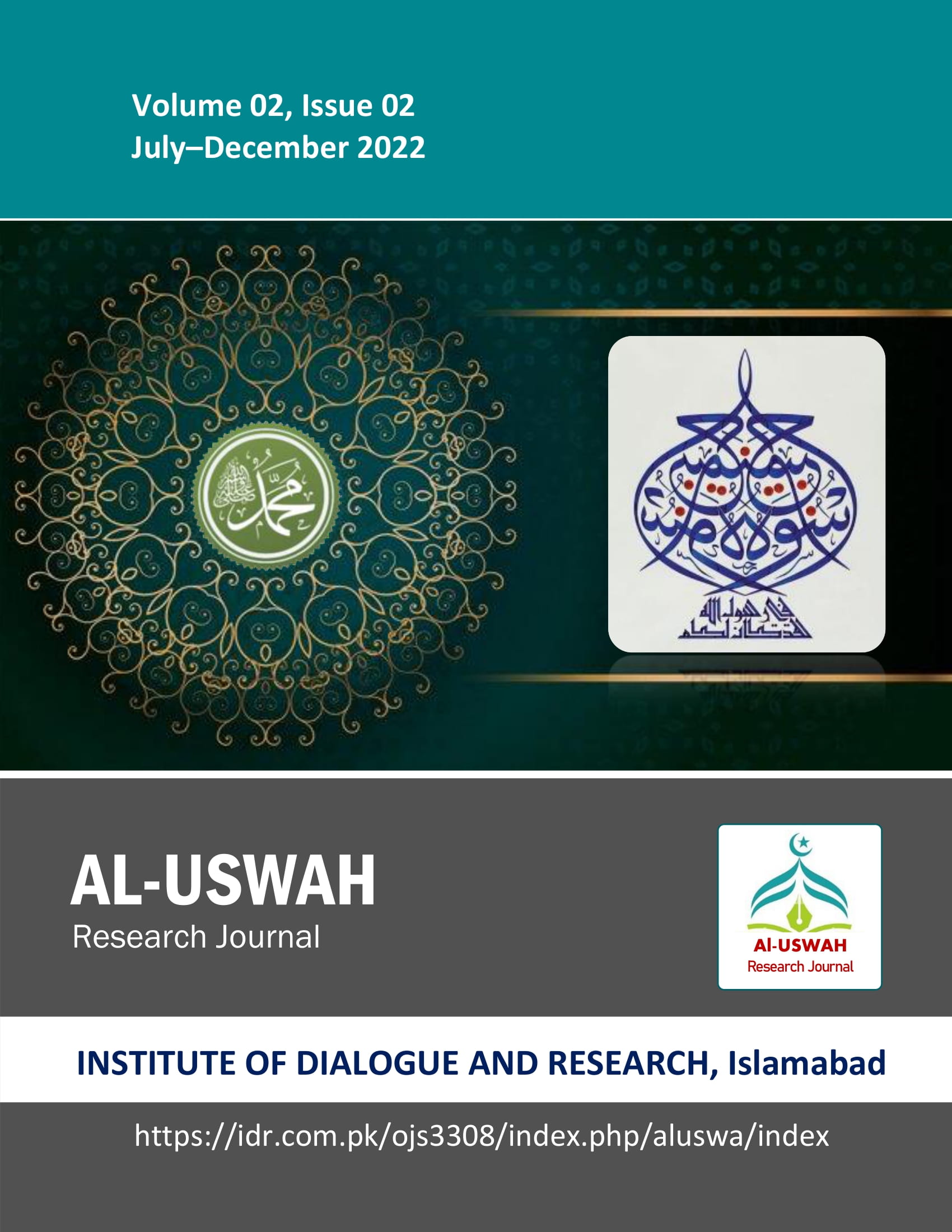 Downloads
How to Cite
Dr Muhammad Tayyab Khan, and Dr. Hafiz Muahammad Arshad Iqbal. 2022. "برصغیر کی علاقائی زبانوں میں مطالعاتِ قرآنی: گوجری ترجمہ و تفسیر ''فیض المنان'' کا اختصاصی مطالعہ: Quranic Studies in Indigenous Languages of the Subcontinent: A Special Study of Gojri Translation and Exegesis 'Faiz Al-Mannānn'". AL-USWAH Research Journal 2 (2). https://idr.com.pk/ojs3308/index.php/aluswa/article/view/19.