عہد مکی میں معیشت نبوی ﷺ
The Economy of the Prophet (PBUH) in the Meccan Era
Keywords:
Islamic history, Economic aspect, thirteen year Makkah period, source of production, trade, agriculture, industry, crafts, labor, Khadija bint khuwaylid, Syria
Abstract
The Holy Prophet (PBUH) is the great person whose blessed life is illuminated in the light of Islamic history. The economic aspect is a very important topic in the social life of the Holy Prophet. If you study the biography of the Holy Prophet, the economic activities from his childhood to his departure from mortal world are mentioned in various biographical books. There is a clear knowledge of the importance of economic activities in Hayat Mubaraka.
The Muslim economy and economy in the Makkah period was basically the same as it had been since the long Jahili period, with changes made over time and due to necessity. If we look at the thirteen-year Makkah period of the Holy Prophet, at that time the economy depended on four sources of production, which included trade, agriculture, industry and crafts, and labor and wages. Before the Prophet's era, the Holy Prophet accomplished his economic system by goats grazing (sometimes from Halima Saadia and sometimes from the infidels of Makkah in exchange for a few carats). Apart from this he traveled to the country of Syria with the goods of Khadija bint Khuwaylid as a mudarabat. He said that there is no better food than what you earn with your own hands. The individual and collective life of the Holy Prophet is a practical example for us, where he guided the Muslims in other matters, he also established an important economic system for the Muslim Ummah. He also introduced the aspect in which rules and regulations were formulated for obtaining individual and collective means of livelihood.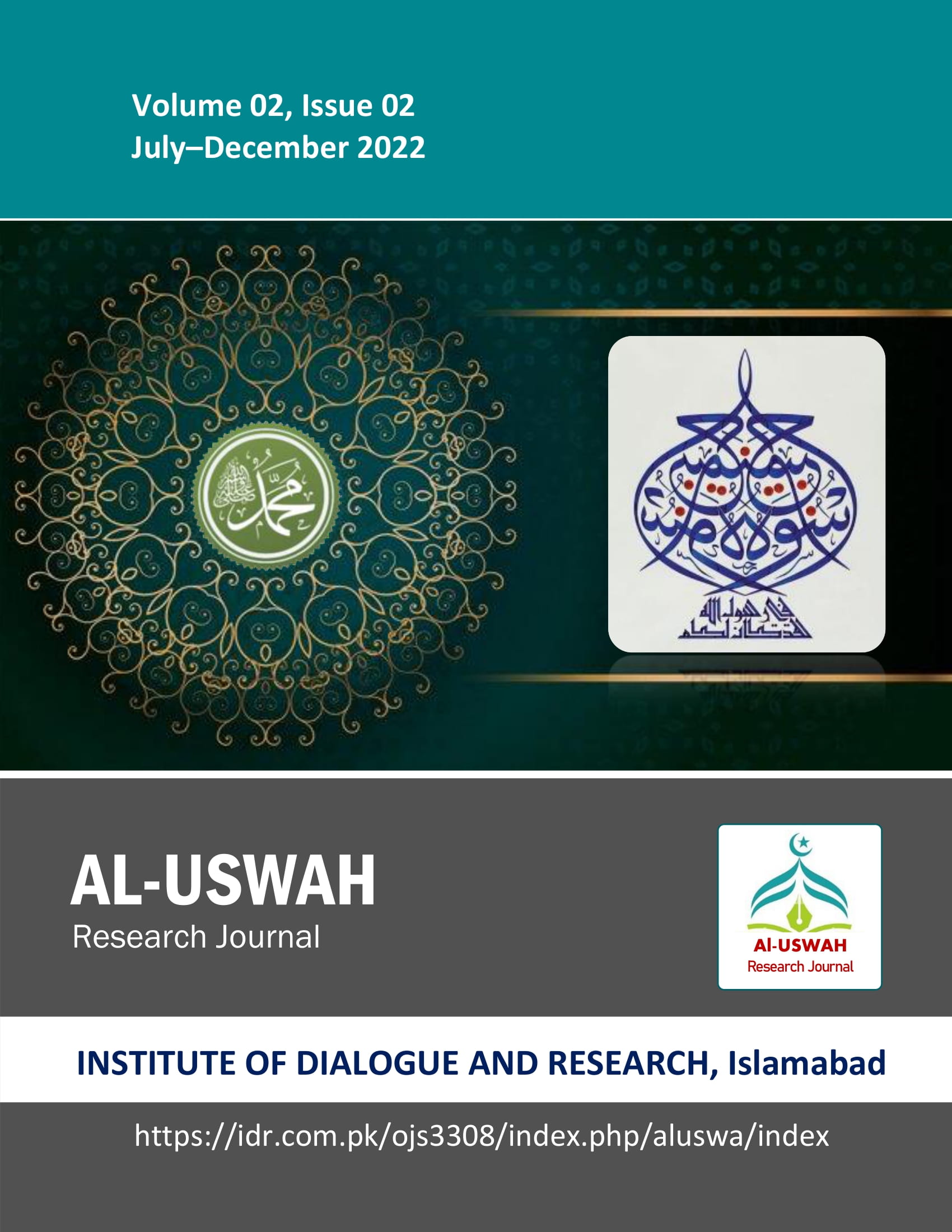 Downloads
How to Cite
Haseena bibi. 2022. "عہد مکی میں معیشت نبوی ﷺ: The Economy of the Prophet (PBUH) in the Meccan Era". AL-USWAH Research Journal 2 (2). https://idr.com.pk/ojs3308/index.php/aluswa/article/view/22.