رسول اللہ ﷺ کے غیر مسلموں کےساتھ معاشی تعلقات
The Economic Correspondence of Holy Prophet S.A.W with the non-Muslims
Keywords:
Economic Correspondence, Holy Prophet Correspondence with non-Muslims, Economic Correspondence with non-Muslims
Abstract
Islam, the proponent of peace, is the pioneer of reverence and truthfulness. According to Islam, every individual among humans deserves equality. However, it has fostered relationships with the non-Muslims while firmly enduring Islamic laws and values. Islam not only countenances the cordial societal bonds but also determines the economic correspondence to allure the non-Muslims towards Islamic principles. ALLAH Almighty has revealed his guidance towards humans, from his last Prophet Mohammad S.A.W, to praise their creator. Also, Islam accompanies how to conduct business and trade for their subsistence and praises assiduousness in business dealings. The Holy Prophet S.A.W himself performed business with the non-Muslims, took loans, and kept mandates with them. Thus, Islam has emphasized to engaged in social and societal observance with non-Muslims to promote serenity among humans. Through this dissertation, we have concluded that how Holy Prophet S.A.W accomplished his societal associations with the non-believers. Moreover, we have manifested that building the social connections with the non-Muslims are not averse to Islam.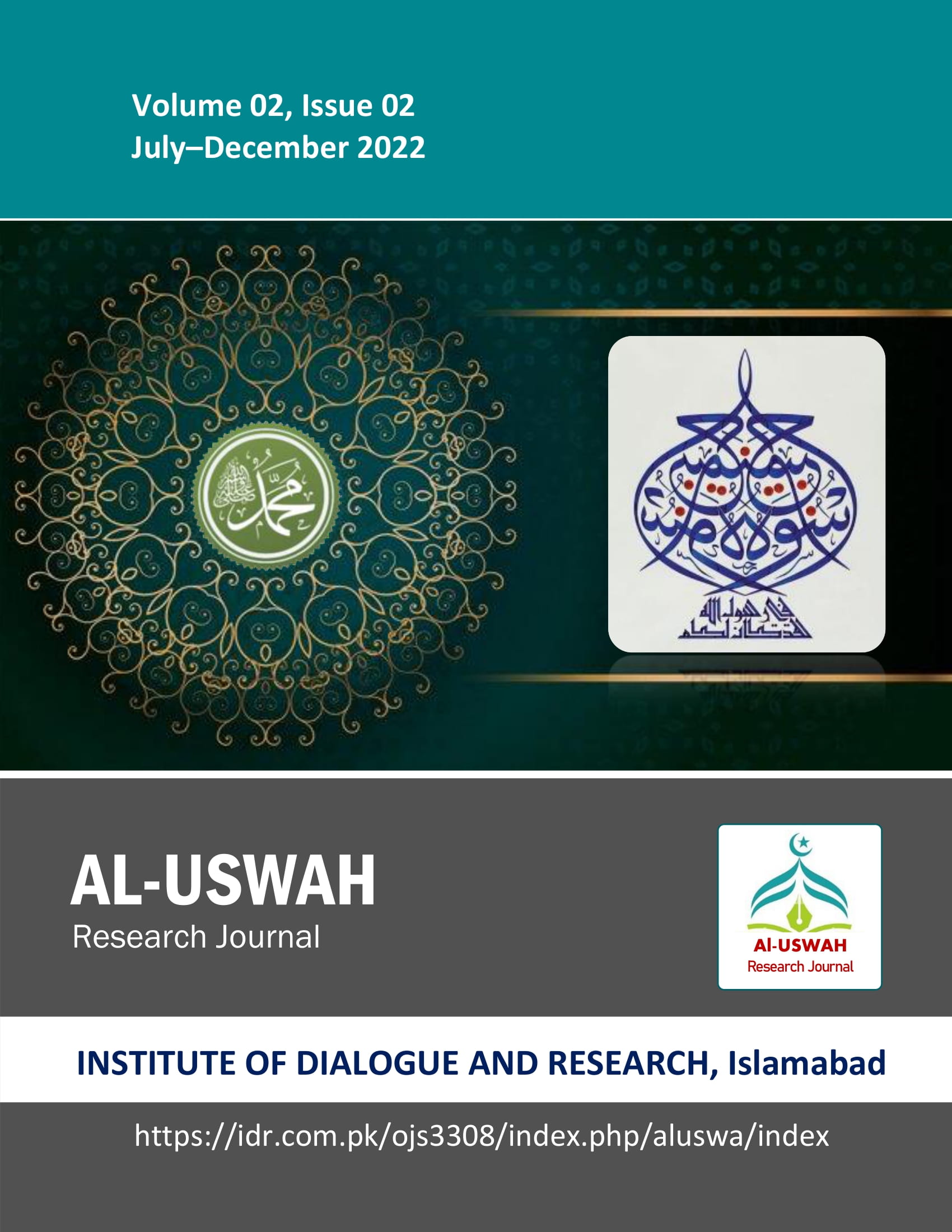 Downloads
How to Cite
Dr. Razia Shabana, and Muhammad Ajmal. 2022. "رسول اللہ ﷺ کے غیر مسلموں کےساتھ معاشی تعلقات: The Economic Correspondence of Holy Prophet S.A.W With the Non-Muslims". AL-USWAH Research Journal 2 (2). https://idr.com.pk/ojs3308/index.php/aluswa/article/view/23.