عورت کاحق ِ ملکیت اسلامی تعلیمات کی روشنی میں
Women's right to property in the light of Islamic teachings
Keywords:
Human Rights, Women Rights, Social Sciences, Economics, Tafseer
Abstract
Islam is a religion of nature. Islam provides complete guidance in all spheres of human life. Allah, the Lord of the worlds, has kept one human being in need of another human being and has not kept anyone in need The selfless being is only the essence of God۔Allah has continued a series of rights and duties among human beings from which man cannot get rid of for life. It is important for every human being to perform his duties in a good way۔ One man's duty is another man's right
When every human being fulfills his duty, all human beings will have equal rights. In the books of jurisprudence and law, woman's property has been discussed
The source of which is Quran verses as well as various books of Hadith, in the light of which jurisprudence has shed light on the rights of women and their property rights in detail.
In our society, women should have full rights Sometimes women are deprived from their rights. I have emphasized in my article "A Woman's Right to Property in the Light of Islamic Teachings" that women should be given their rights. The money that women earn through hard work or the wealth they have should be considered as the property of women.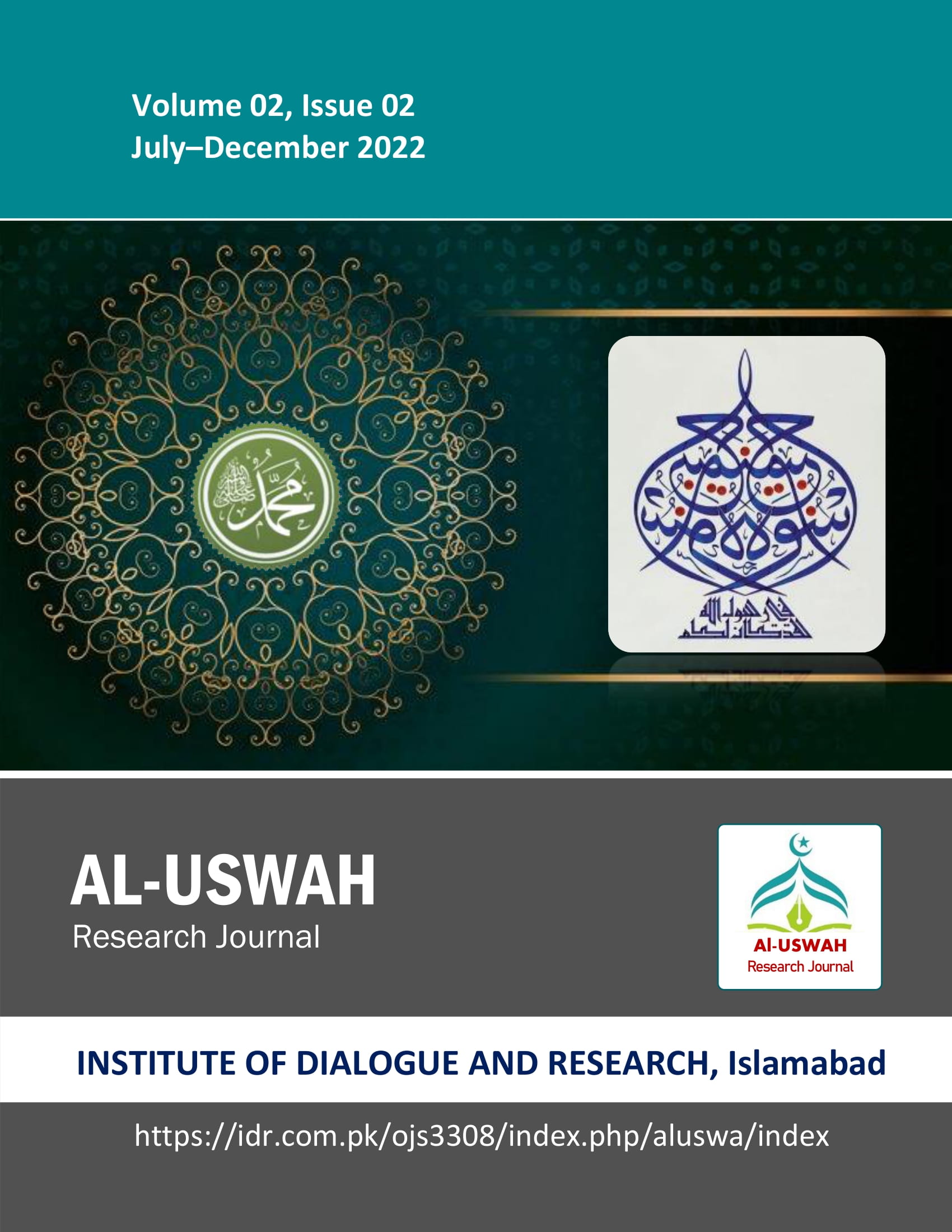 Downloads
How to Cite
Dr. Muhammad Naseer, and Maqsood Ur Rehman. 2022. "عورت کاحق ِ ملکیت اسلامی تعلیمات کی روشنی میں: Women's Right to Property in the Light of Islamic Teachings". AL-USWAH Research Journal 2 (2). https://idr.com.pk/ojs3308/index.php/aluswa/article/view/27.