یسوع کا دخول یروشلم :عیدفصح یاعیدخیام ایک تحقیقی جائزہ
Jesus' Entry into Jerusalem: A Research Review in The Context of Passover and Tabernacle
Keywords:
Passover, Tabernacle, Jerusalem, Crucifixion, Jesus Christ
Abstract
The final days of Jesus when he reached Jerusalem before the events of his crucifixion are extensively covered in all four canonical gospels. Because Jesus' crucifixion is the foundation for humanity's redemption, these events' significance led to the cross, the most significant event in Christian history. However, each of the four gospels tells a unique version of this story in order to offer a full foundation for humanity's redemption. The foundation of Jesus' execution, according to the authors of the gospels, was laid on the day when he triumphantly entered Jerusalem and was warmly received by the Jewish populace. The gospel writers attempted to conjure up the idea that Jesus entered Jerusalem on the day of Passover, one of the Jewish religious holidays. However, historical evidence contradicts this, and it can be determined that Jesus actually made his triumphant entry into Jerusalem six months earlier on the Tabernacle Feast, one of the most significant Jewish holidays preceding Passover. The triumphant arrival of Jesus into Jerusalem has been examined in this article in light of historical facts.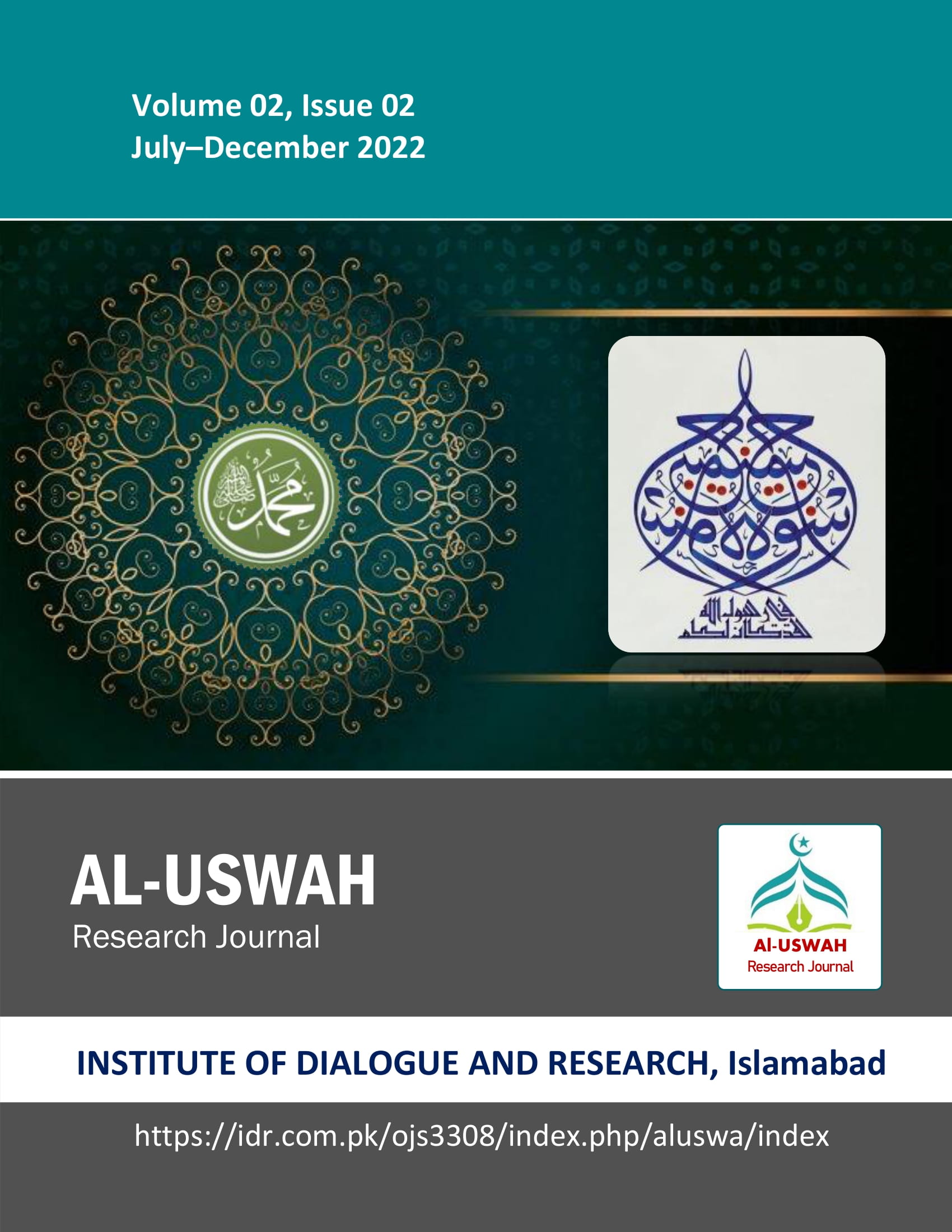 Downloads
How to Cite
Mian Faizan Ahmed, and Anas Mehmood. 2022. "یسوع کا دخول یروشلم :عیدفصح یاعیدخیام ایک تحقیقی جائزہ: Jesus' Entry into Jerusalem: A Research Review in The Context of Passover and Tabernacle". AL-USWAH Research Journal 2 (2). https://idr.com.pk/ojs3308/index.php/aluswa/article/view/35.